Our Virtual Academy offers an online experience for your dancer to keep them moving, learning, interacting with their friends and having fun.
Here is where you will find:
Interactive classes which will be added weekly and can be accessed on demand from anywhere!
Live-streamed classes.

Videos of Recital choreography for practicing.

Activities to enhance learning.
Inspiration from our faculty and guest artists.
Plus added bonuses for every subject.
Our goal is to keep the students learning and progressing through our curriculum at home, until we resume in-person classes.
We hope you enjoy our new online Virtual Academy so you can dance anywhere at anytime!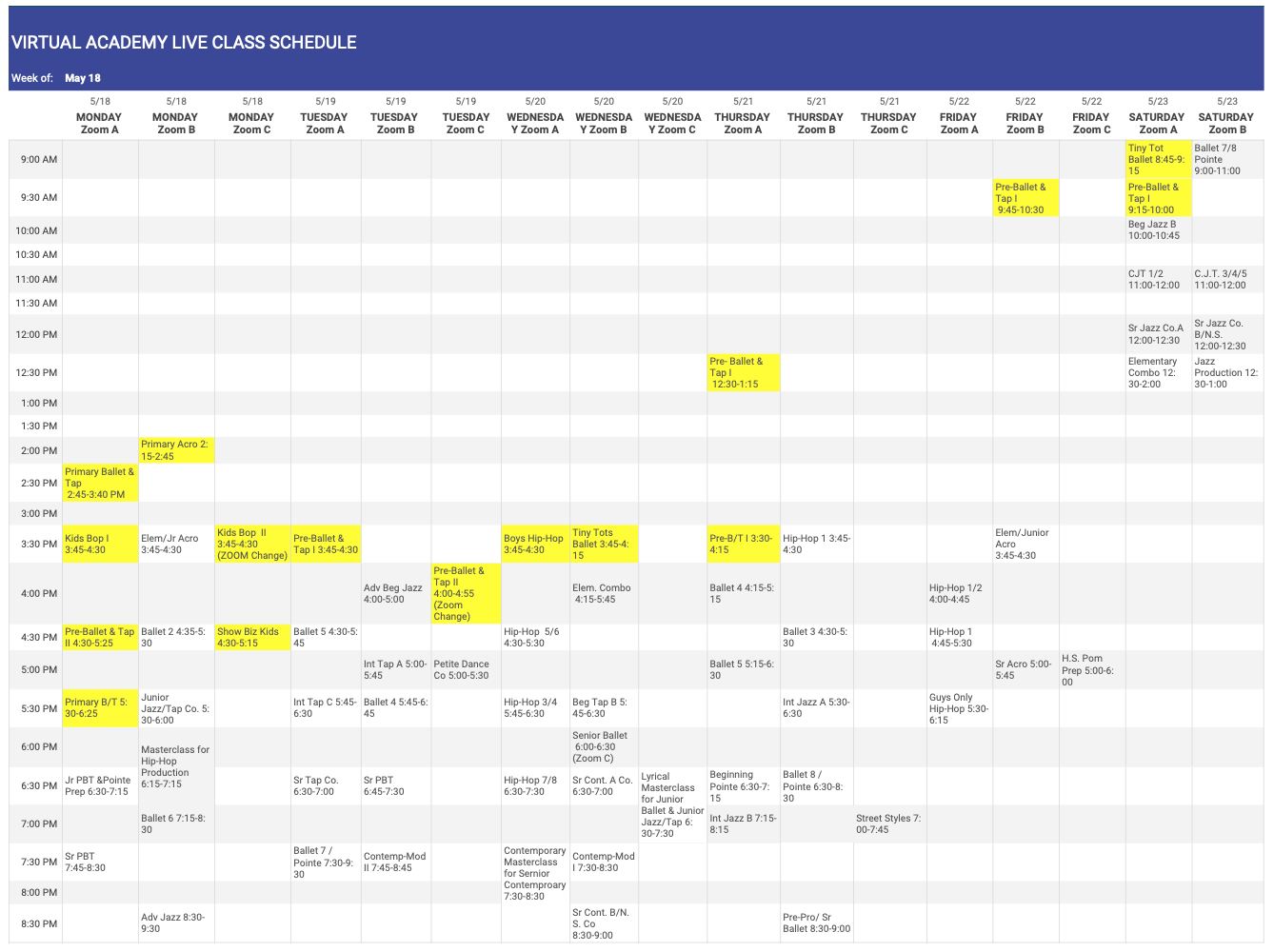 This Week's LIVE Class Schedule
Yellow indicates the last LIVE class for 2019-20.
IMPORTANT
The link above lets you see all the live classes for the week. To participate in the class you must login. Once logged in, you'll click on the specific "Live" class you wish to access. There you will find the URL to direct you to Zoom.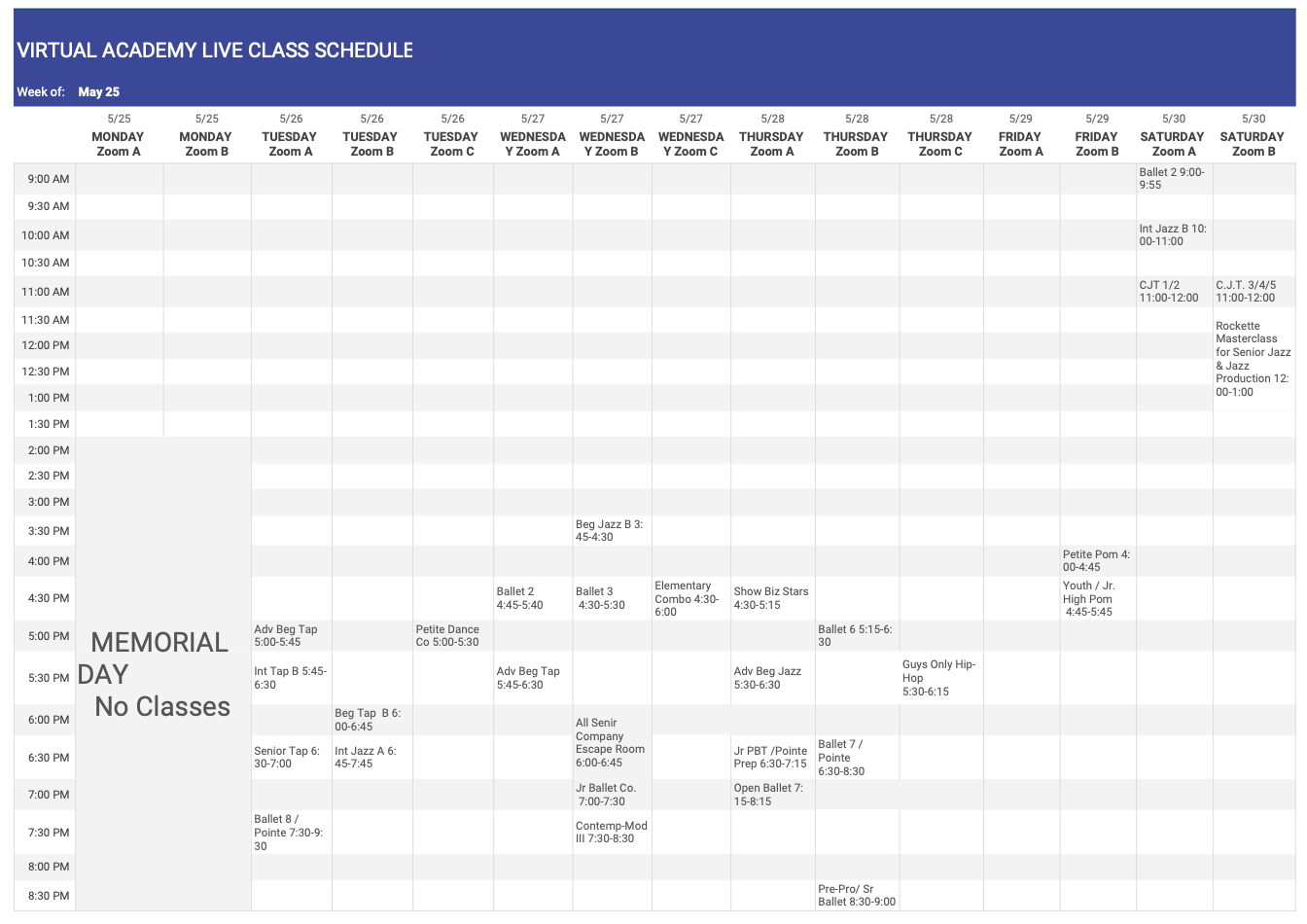 Next Week's LIVE Schedule
Yellow indicates the last LIVE class for 2019-20.
Welcome Video
Please view this video to learn how to login and navigate our Virtual Academy. Check your email for login and password info.